Reading Time:
5
minutes
With the soaring cost of building materials, developers, builders, and contractors want the best floor system to build faster/cheaper for their projects. Luckily, you have options! Read on!
Moxy Hotel – Omaha, NE. Picture courtesy of Hawkeye Hotels and New Generation Construction (NGC)
A floor framing system is a set of structural elements that supports a floor and can be a truss spanning between walls, concrete slab supported by columns, series of 2x10s wood beams with wood sheathing on top, or any of a dozen other systems.
Many factors go into choosing a floor system, but here are a few of the most important ones:
Cost
Level of Prefabrication
Applicability
Performance
Let's dive in!
Costs
The square footage and labor rates in your area will influence prices. When it comes to cost, wood would be the cheapest, followed by metal, then concrete, but this can also differ by location!
*Highly volatile prices subject to geographic changes.
Wood is frequently chosen if the construction type permits it. Typically for most markets, wood is the cheapest option. Either as a truss system or with I-Joists, wood floor systems are the best choice when your goal is to save on cost.
Level of Prefabrication
As you already know, prefabrication is the practice of assembling components of a structure in a factory or other manufacturing site and transporting complete assemblies or sub-assemblies to the construction site. Here are some of the most commonly used floor systems:
Wood 2x: Wood dimensional lumber
Wood Trusses: Trusses made from dimensional lumber
Wood I-Joists: Wood I-Beams with engineered lumber flanges and OSB webs
RC Slab: Reinforced concrete slab
Hollowcore Plank: Precast concrete slabs with prestressing strands and voids to reduce weight
Precast Double Tees: Precast concrete "T" sections
PT Slab: Post-tensioned concrete slab
Steel Joists: Trusses made from steel sections and rod
Light Gauge C-Joists: Thin steel-shaped sections
Long Span Steel Joists: Trusses made from steel sections
Composite Deck: Steel deck topped with a layer of concrete
Cold-Formed Steel Trusses: Trusses made from high-quality sheet steel
Most of these systems can be prefabricated. Here are the levels of prefabrications:
As shown above, Panelized Modular Floor Systems will help with how fast your development can be completed, as the more prefabricated the system, the shorter the overall built time.
You can "panelize" some of these floor systems, which makes them have a higher level of prefabrication.
The great thing about prefab is the higher the level of prefabrication, the smaller proportion of site labor is of the overall cost.
For example, wood trusses are prefab, but they aren't really a floor system. They still need sheathing installed, which is all site-completed.
https://www.base-4.com/build-apartment-walls-in-a-factory/
Applicability & Performance
The limits of each material are also a factor that you need to consider.
For instance, a hotel is typically limited to four stories, so the building can be wood constructed as Type V-A is very cost-effective.
A 5-story building can be accomplished with Type III-B construction or a podium with type V-A above.
Once over six stories (without podium), you are more limited and need to go with steel or concrete or both in construction types I & II.
Our team works with developers and general contractors to rethink traditional building methods by infusing innovative technology, forward-thinking design, and offsite manufacturing principles to build projects CHEAPER and FASTER!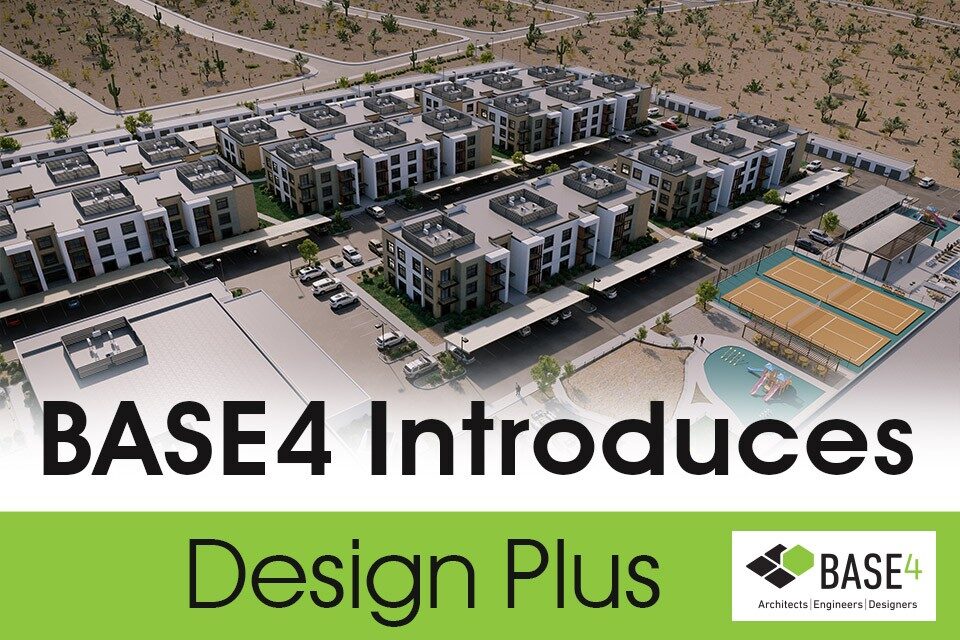 We perform all services in-house, including architecture, structural engineering, MEP engineering, interior design, 3D BIM visualization, and construction administration. The BASE4 team has worked around the globe, providing a wide range of expertise in quality standards, specifications, and international best practices for design.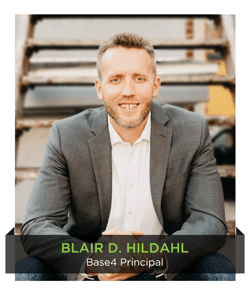 Thank you,
Blair Hildahl
BASE4 Principal
608.304.5228
BlairH@base-4.com