Reading Time:
4
minutes
Back in my August newsletter, I stated that wood prices were up 140%. Since then, the numbers have gone up and down, and then back up again! Lumber prices that were around $600/tbf five months ago are now over $900/tbf.
Commodity prices are three times higher than before the pandemic.
The pandemic is upsetting global supply chains in every industry—especially the construction industry. This alarming trend is most apparent when looking at the cost of lumber. The prices listed below provide an overview of the behaviors within the U.S. framing lumber pricing market.2
How can you build affordably in 2021?
As lumber prices soar, so does the demand for multifamily buildings. Developers must explore all available options for construction types on new projects to find the best fit for pricing and availability.
The NAHB estimates that increased lumber costs have increased apartment prices by $500,000 for a typical 100-unit building.
What can be done?
The industrialization of construction means you can build affordably off-site using cold-formed steel and avoid lumber's high price. Here are a few tips:
Take a look at some of our previous research on multifamily trends and off-site methods that can significantly reduce the cost to build:
Please don't hesitate to contact us and we can share our experiences and offer a cost-effective design solution for today's changing market.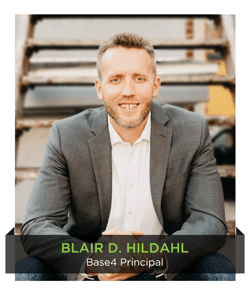 Thank you,
Blair Hildahl
BASE4 Principal
608.304.5228
BlairH@base-4.com


Source: